Jailhouse Footage Of Justin Bieber Released.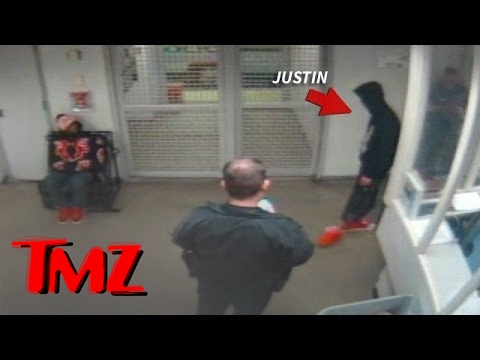 The jailhouse footage that Justin Bieber has been trying to keep out of the public eye has hit TMZ.
Law enforcement sources tell the gossip blog that the clip is their best evidence that the Bieb was high following his DUI arrest last month -- because he stumbles during a sobriety test -- but as TMZ points out, the singer doesn't seem too inebriated.
Justin's lawyers had tried to block the video's release, after footage of him getting patted down in jail surfaced, but the judge denied the request.
Then, in the second video....
Justin is seen doing push-ups in his cell. For the record, he did 23 and a half in 28 seconds.